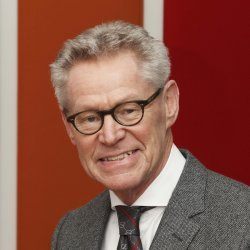 Business Angel: the saving angel for your company?
In addition to banks, there are now many more ways of financing. Every situation requires a different solution. Think for example of the Credit Unions, crowdfunding and microcredit. And have you ever heard of Business Angels? This almost always concerns (former) entrepreneurs who have left over money from the sale of a successful company that they once started themselves or took over from their parents. Besides money, they can also be of value with their knowledge of business and network. Before making an investment, they look closely at your personal attitude as an entrepreneur and your business plan. They usually demand a minority share in your business in exchange for their investment.
Unknown makes unloved
Research shows that only a quarter of SMEs are familiar with the use of Business Angels. When looking for financing, only 3 percent knock on the door of a Business Angel. However, this financing does not do any good for SMEs: a large majority of these SMEs with a Business Angel say they have been able to take advantage of opportunities through the financial support. Interest organization Business Angels Networks Netherlands (BANN), of which I am the chairman, considers it very important that entrepreneurs find their way to Business Angels. It is a very good alternative way of financing. Certainly when you ask for a slightly riskier investment, something that banks are not so keen on nowadays, they can be essential.
Both for existing companies and starters
For existing companies, Business Angels can (re) finance a liquidity gap or enable new growth. In addition, they are also very interesting for starters. Not only do they bring money, they are also hands-on involved and share their knowledge, experience, know-how and network. And they also want sounding boards when an important decision has to be made. In fact you get a partner, but for a limited time. This also means that Business Angels have a say in important decisions. Good agreements must be made about this in the participation agreement.
There is another important difference compared to other forms of financing: unlike a bank or investment company, a Business Angel does not necessarily have to invest. It is his own funds, obtained from previous companies and he does not have to account for what he does with them. Most Business Angels are or have been entrepreneurs themselves. The point is that they like it and it's exciting. If you only want capital, do not opt ​​for this form of financing.

Cup of coffee

How can you best approach such a Business Angel? Be as personal as possible. That is also the best way to quickly determine whether there is a reciprocal click. You can email, call or invite investors to talk about your plans over a cup of coffee. In any case, a good start is to make it clear to everyone in your network that you are looking for an investor. After all, you never know how a cow catches a hare. Your accountant, bank, intermediary, family member or neighbor, maybe one of your contacts knows someone who wants to work with you. But with a good business plan you can always knock on the door of one of the members of Business Angels Networks Netherlands.
Harry Helwegen, chairman Business Angels Networks Netherlands (BANN)