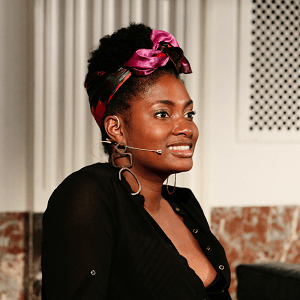 I am too romantic at times, I realized.
I attended a great business training from top American entrepreneur Dean Jackson and he asked us a super important question: what would your business look like if you only got paid when people achieved their dream result?
Made me think.
I love the romance of video. Love the knowledge that it is a great tool to make yourself and your beautiful work visible. How you are discovered thanks to video. By new people and sometimes even by the media. And how you can inspire many more people.
I am rarely talking about the money you can make with video. And I hardly ever give a look at how I use video and earn money with it.
While I know that many people want to know more about that.
The videos I make are the driving force behind all the revenue we earn in our business. Best of all, those videos are anything but perfect. Sometimes they are simply made with the phone. Sometimes the camera shakes a bit and sometimes they are even a bit too long.
And yet I really enjoy making them and the videos earn us hundreds of thousands of euros in turnover from very satisfied customers.
How exactly do we do that? I have an answer to that question for you.
I have made a wonderful free training on how you as an entrepreneur grow your business with videos and in which I give a candid look into our own business kitchen. http://gratisvideotraining.nl/
In the training I tell you exactly what the secret is of videos that are not perfect (in fact, perfect videos are BAD for your business!) But that we touch our future customers. And why they choose us. Download that free video training here and get started with it.
The first (next) video you make could just turn your business upside down
Zarayda Groenhart, founder VideoBusinessSchool - the video academy for entrepreneurs