SME Restart
Interview with Jeroen Koster, business manager at MKB Doorstart, a portal for early identification of problems of SMEs and freelancers.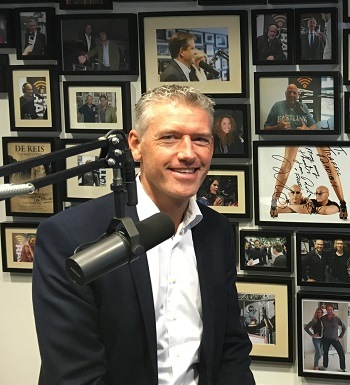 Zuidweg & Partners is 23 years old! The guest is Jeroen Koster, business manager at MKB Doorstart, a portal for SME entrepreneurs and freelancers with a company that is fundamentally healthy, but which has to deal with (impending) financial problems. I talk to him about one of the most frequently asked questions from entrepreneurs with financial problems: "should I quit or continue my business?"
After his studies, Jeroen started working in various marketing and sales positions. In 2013 he started for himself and from 2014 he is part of the core team of MKB Doorstart. For MKB Doorstart he provides the quick scan, the personal conversations with the entrepreneurs. This gives Jeroen a global insight into the problems that the entrepreneur faces and the financial situation of the company, the opportunities and possibilities and thus the viability of the company. The entrepreneur is closely involved in the implementation of the quick scan and its results, so that the entrepreneur becomes aware of the financial situation in relation to the business strategy. There are many options for solving entrepreneurial problems and MKB Doorstart provides advice on this. In the meantime, 750 companies have been helped in three years.
Jeroen's tip: don't wait too long to find help, ring the bell in time! Find help and register with MKB Doorstart. This help is free, thanks to the cooperation of banks and governments, among others.