PIN Advance
Interview with Diederik Werdmölder, founder of EMF Finance / PIN Voorschot.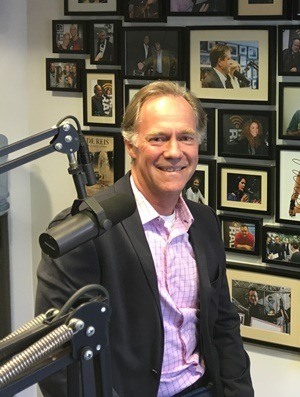 The guest in this podcast is Diederik Werdmölder, founder of EMF Finance / PIN Voorschot. After 2,5 years, Diederik has been an entrepreneur himself, after a long career in financial services, including in Amsterdam, New York, Curaçao and Hong Kong. It is Hong Kong where he is introduced to a new financial (originally an American) product. He also wanted to introduce that in the Netherlands and that's how the ball started to roll.
PIN Voorschot buys a piece of future pin turnover from an SME entrepreneur (for example a shop, café or restaurant). PIN Advance provides an advance on the transactions to come in the future and was established to solve a short liquidity problem. This concerns, for example, an entrepreneur who is in an emergency, for example if a machine breaks down. PIN Advance financing from € 2000 to € 50.000 and financing can be arranged within 5 days.
The entrepreneur repays by paying off a fixed percentage of his pin turnover every day. If the pin turnover is high in one day, more will be paid off and the pin turnover will be low or zero in a day, then less or nothing. The entrepreneur pays every day for about 6 months, until the amount plus a premium has been paid.
How is the turnover measured via the pin measured? PIN Advance asks the entrepreneur for an electronic bank statement. There, the pin transactions of the last 12 months are filtered out. PIN Advance will then know exactly what has been received in pin transactions in twelve months. As soon as PIN Advance must receive the money back, it is measured whether that is approximately the same. This is monitored daily and is an automated process.
If the entrepreneur uses the money well, the turnover is increased and the entrepreneur can pay off earlier, the entrepreneur will receive a bonus.
The entrepreneurs who want to reach PIN Voorschot are 'the heroes of the street': the bakery, butcher, a fashion store or a shoe store. The company already has about 50 satisfied customers.