Interview with Zarayda Groenhart, presenter and online entrepreneur.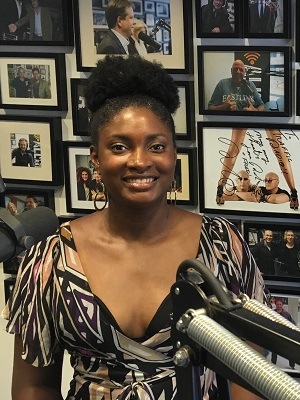 The subject of this podcast is digital visibility and presentation. How do you as an entrepreneur see and hear digitally? My guest is Zarayda Groenhart, presenter, author, online entrepreneur and founder of the VideoBusinessSchool, an online media and video academy for creative entrepreneurs.
Zarayda explains: 'In 2014 I had worked for TV for 7 years, but I didn't really enjoy the job anymore. I was a bit ashamed of that, because it is a kind of dream job. I noticed that so many stories could be told. For example, I was curious about the inspiring stories of entrepreneurs: how they turned something into nothing. At BNN there was not really room for that. I decided to find out how to proceed and started an online talk show, 'TheWhyGirl'. I interviewed women about work, love and life. In hindsight, that was the start of my company, VideoBusinessSchool. I support entrepreneurs in creating a stage for their story. Every entrepreneur has a 'goosebumps' story. I help them articulate this story and turn it into beautiful videos. How do I see the future? I would like to create much more connection, also abroad. We all have the same desires and obstacles. "
Do you also want to work with Zarayda? Then download her free video training from: http://gratisvideotraining.nl/