Creating a healthy corporate culture
Interview with Joram van Geresteijn, HR advisor and partner at Szamen, specialist for absenteeism and incapacity for work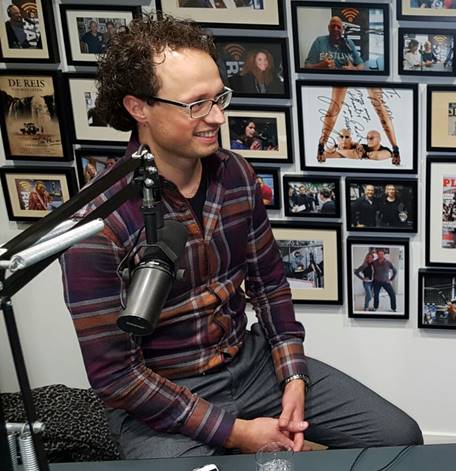 In our podcast this week, Jacqueline Zuidweg talks to Joram ven Geresteijn, HR advisor and partner of SZamen and specialist in the field of absenteeism and incapacity for work. The goal of SZamen is to contribute to a good and healthy relationship between employee and employer by helping entrepreneurs create a corporate culture in which employees become less ill.
The corporate culture of a company has a major impact on the health of its employees. In a corporate culture based on openness and mutual trust, fewer people fall ill than in a corporate culture based on hierarchy and control. Companies where the director and supervisors genuinely show commitment to their employees clearly report fewer sickness reports than companies where the director and supervisors show little interest in their employees.
In order to reduce absenteeism, it is important that companies register all sickness reports and keep track of the long-term development of absenteeism due to illness and see if patterns can be seen. It is also important to recognize upcoming employees' illnesses early and to take immediate action. Employees who are uncomfortable often change their behavior. They are less involved in their work and get irritated more quickly. They often feel tired, overworked and catch a cold more easily. Managers must observe these kinds of signals and discuss the causes of this with the employee. It may be that something happened in the employee's private life and that he or she temporarily needs more support with his or her work.
For people who are long-term or partially ill, it is important to take a good look at what these people can do. People who deal with diseases are usually very motivated to work because they do not want their life reduced to being sick. It is often possible to retain these employees by moving the employee to less stressful positions or reducing the number of working hours per week.
SZamen is an alternative to a health and safety service. They offer the full service of an occupational health and safety service, with additional guidance for the entrepreneur in dealing with absenteeism due to illness, creating a healthy corporate culture. For more information, go to www.szamen.nl