Interview with Yolanda Buchel, managing partner of WOOSH5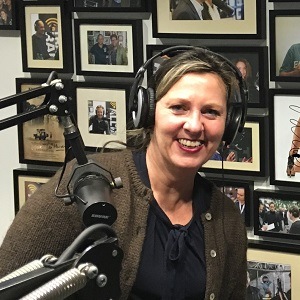 The subject of this podcast is work-life balance. My guest is Yolanda Buchel, managing partner of WOOSH5. WOOSH5 trains your mental fitness and helps you get rest with the aim of increasing your resilience and being able to handle the changes that come your way, both professionally and privately. The greater your resilience, the better you can deal with everyday changes, pressures and tensions. WOOSH5 has created a resilience profile that gives you insight into where you stand. You first create a resilience profile and then exercises are offered.
As an entrepreneur, there are periods when you all succeed and where you are high in your resilience and there are periods when you have to put in a lot of effort. For entrepreneurs, drive is a strength, but at the same time also an Achilles heel. Entrepreneurs are constantly busy and often do not take time for self-reflection, but you do need that in some periods.
Life experience is one of the aspects of resilience. We teach you through the exercises on our platform which buttons you have to press when you notice that it is less. We help you identify the challenge you face and get an overview of how you react in certain situations. It is important that you also share that with your family.
For more information about WOOSH5, please visit www.woosh5.nl