Interview with Petra de Jong, General Manager of Squash & Wellness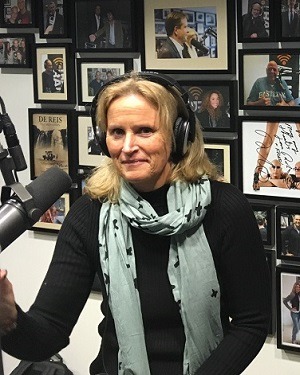 The subject of this podcast is: entrepreneurship and health: how do I stay fit, physically and mentally healthy? My guest is Petra de Jong, General Manager of the Squash & Wellness gym in Bussum.
Petra comes from top sport, is an old international tennis coach and has subsequently rolled into the 'world of gyms'. You can hardly call Squash & Wellness a gym anymore, it is a lifestyle club where the combination between nutrition, exercise, but also body and mind is very important. Many entrepreneurs come to train at Squash & Wellness. Through an intake interview, Petra and her colleagues try to find out what suits the person best and what the person really likes. We look at someone's daily schedule and find a suitable training program. In this way, sports become part of someone's life (of someone's lifestyle). You can go to Squash & Wellness for fitness, squash and in addition, there are different classes, in the body & mind form (such as yoga) and these can be combined with, for example, nutritional programs. It really is custom work!
Tip for entrepreneurs who are unsure whether they want to exercise: just start and do not make the threshold too high for yourself. There is always something you like!
For more information about Squash & Wellness, please visit www.squashenwellness.nl