Municipality of Amsterdam
Interview with Haris Djojosepoetro, debt counselor at the municipality of Amsterdam.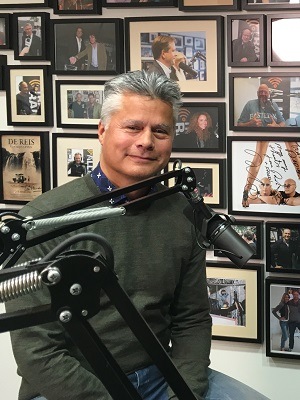 The subject of this podcast is: what can the municipality of Amsterdam mean for entrepreneurs with financial problems? The guest in this podcast is Haris Djojosepoetro, adviser debt counseling of the Support Entrepreneurs department at the municipality of Amsterdam.
Haris emphasizes that Amsterdam entrepreneurs should not wait too long, but should they immediately contact the municipality of Amsterdam through the website or by phone on (020) 252 60 00. You will then be invited for an advisory meeting, during which Haris will see where the pain points lie and what can be done. The entrepreneur is then asked to submit an application and when it is complete, the municipality will engage debt counseling.
When the bank no longer wishes to provide a loan, entrepreneurs can also turn to the municipality of Amsterdam for financial support under the Bbz scheme (Decree on assistance for the self-employed). This is a loan that can be used to pay debts or to make new investments. To be eligible for this, your business must be viable. On the website of the city of Amsterdam you will find a checklist with which you can see whether you are eligible for this credit.
In addition (and many entrepreneurs do not know that!), Entrepreneurs can also use a temporary living allowance. The municipality of Amsterdam then supplements the entrepreneur's income up to social assistance level.