BT Business advice
Interview with Fred Blom, director / founder of BTBedrijfsadvies.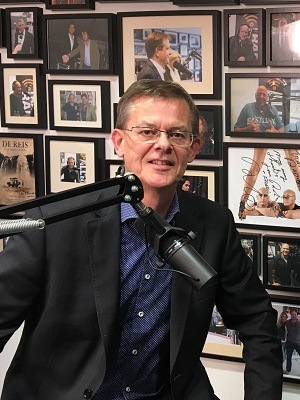 The subject of this podcast is: what can the municipality do for entrepreneurs with financial problems? The guest in this podcast is Fred blom, director / founder of BTBedrijfsadvies and advisor in financial business. He uses this knowledge for entrepreneurs in SMEs with a maximum of 30 employees.
How do entrepreneurs in financial difficulties end up with BTBedrijfsadvies? This company works on behalf of the municipality. The municipality implements the Bbz scheme, a social safety net scheme for entrepreneurs. If an entrepreneur applies for a Bbz credit with the municipality, the municipality will check whether the entrepreneur is eligible for this. If so, the person can apply for a Bbz credit. If the municipality doubts whether the entrepreneur has a viable business and wants to know for sure whether the credit can be repaid, BTBedrijfsadvies is called in to investigate this. BTBedrijfsadvies is the first to assess whether the company is viable and, of course, also assesses the figures. The company will also enter into discussions with the entrepreneur himself. BTBedrijfsadvies subsequently advises the municipality on the viability of the company. This advice is often followed.
If the entrepreneur is not viable, BTBedrijfsadvies still offers the entrepreneur help. BTBedrijfsadvies has proved very successful in this.
Fred's tip: the municipality is expert and can help you. Prepare yourself well if you want to qualify for a Bbz credit, for example make a budget.