vc_row]
Crowdfunding
Interview with Gijsbert Koren, co-founder of Douw & Koren crowdfunding agency.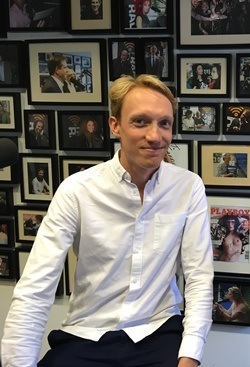 A guest in this podcast is Gijsbert Koren, co-founder of Douw & Koren crowdfunding agency. Douw & Koren has been the world's first crowdfunding consultancy since 2011. Crowdfunding (also known as public financing) is an alternative way of financing. Douw & Koren helps entrepreneurs, creatives and institutions to create a crowdfunding campaign. The company helps you to address the right crowd; this can be the target group or customers. The crowdfunding campaign is held on an online platform. By choosing an appropriate platform, you ensure that investors end up on a well-functioning and clear website, where they can easily and safely contribute to your project.
Thousands of entrepreneurs hold a crowdfunding every year. Gijsbert indicates that this often concerns entrepreneurs who dare to think out of the box. They approach a situation slightly differently than other entrepreneurs would. This often makes a campaign extra fun. A crowdfunding campaign starts with people who are close to you, such as family and friends. As soon as others notice that they contribute to your company, they also want to be part of it. Entrepreneurs raise an average of € 100.000. The maximum amount is € 2.000.000.
Tip from Gijsbert: if you are considering starting a crowdfunding campaign, first ask 10 people in your immediate vicinity if they would like to invest in your company.