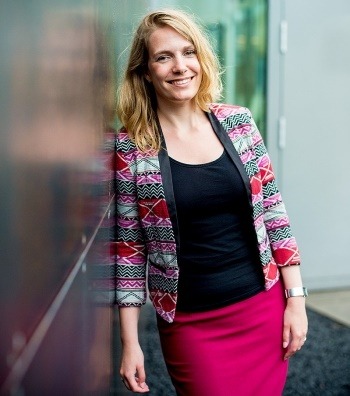 Prevent financial problems: save!
Financial problems have a lot of impact on people's lives. It is known that people who are in debt experience a lot of stress and are often sick. Employees with financial problems are, among other things, less productive of work, sick more often and have accidents more often. The impact on the life of an entrepreneur with financial problems has not (so far) been investigated. You can assume that the problems are similar. This leads to the following assumption that if financial problems reduce labor productivity, these problems will also directly affect the solution among entrepreneurs. After all, less labor productivity means less income and less income makes repayment difficult. It is therefore important to focus on preventing financial problems.
Two tracks to prevent serious problems
I have been researching financial problems and debt prevention for years. In 2015 I obtained my doctorate on the subject of 'financial behavior of debtors'. After years of working on this topic, there are actually two important lessons that apply to all consumers, but perhaps even more to entrepreneurs. The first lesson is that debts can only be prevented by planning well and saving, and the second lesson is that if problems arise, it is important to tackle them directly or with the help of authorities.
Plan ahead
Debts often arise after a life event, such as a divorce, a fall in income or the death of a partner. But the cause is often already there. If there is sufficient savings or other measures have been taken, a life event should not cause any problem at all. But if there is little buffer, situations like this are difficult to deal with. This certainly also applies to entrepreneurs. If you pay the client late, sufficient buffer is a must to be able to pay the purchase invoices. Almost all of the debtors I interviewed indicated that they had run out of buffer and that they had never really thought about it. They were unable to bridge for several months when temporarily less or no money came in. A buffer and planning ahead is essential to prevent financial problems. So ask yourself the question now and then: how many months can I bridge if there are no assignments, there is an income decline or another life event takes place? How are you doing?
Take immediate action
The biggest pitfall of people with starting arrears is that they think 'well, it will not go that fast, this is temporary'. We live in a society in which a single debt can quickly rise. Problems that start small can hardly be solved within a few months. Due to collection costs and all kinds of fines, the additional costs quickly exceed half of the original amount. If you miss a VAT payment to the tax authorities, you will immediately be fined. Not paying is (severely) punished. This means that debts rise quickly. Often people try to fill one hole with another and only when that really doesn't work they knock on the door for help. The debts have risen to such an extent that far-reaching measures, such as a three-year debt settlement with living money, can no longer be avoided. The sooner the debts are tackled, the easier the solution is. Creditors certainly want to move along in the beginning. Ensuring debt is not rising, tackling it quickly and realistic payment arrangements can prevent much more misery. So with starting debt, take action and do not hesitate to ask for help!
Tamara Madern