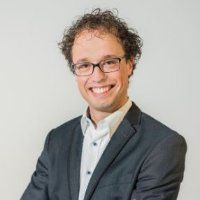 A sick employee ?! What now!?
Every employer comes across it once. Your employee gets sick ... And then? It is not always easy to deal with the situation correctly. You want to show commitment, but don't get too close. As a person you want to know what is there, but you cannot ask for it by law. It has not been made easy for entrepreneurs to supervise sick employees. In the case of long-term illness, the 'so-called' Gatekeeper Improvement Act also comes into play. Then it gets completely complicated.
Because this can be so incredibly complicated, I help entrepreneurs on a daily basis in guiding sick employees and preventing unnecessary absenteeism. I would like to share what I have learned.
A good employer-employee relationship brings out the best for both. The basis is formed by mutual involvement and attention. It goes without saying that the difference is made by the immediate superior. During absenteeism, both the employee and the employer notice the positive effects in the form of good guidance, understanding and less unnecessary absenteeism. So; less costs for the employer and less loss of income for the employee.
My experience is that involvement and genuine attention leads to lower absenteeism due to illness. Therefore, turn your employees into fellow entrepreneurs who see your company as their company. And constantly work on a healthy relationship with your employees. And also pay close attention to the small signals that people send when things are not going well. A lot of absenteeism can be prevented by simply paying attention to how someone is feeling.
But what else can you do?
It is absolutely a fact that frequent absenteeism is a precursor to imminent long-term absenteeism. Absenteeism registration is therefore the starting point of absenteeism prevention. Again the conversation is the first step. Express your concerns as an employer or manager. State what you see and try to discuss this. Sometimes it is strange eyes that compel, so let an external call. If the conversation does not help, an appointment with the company doctor can help. There are many tools for uncovering so-called invisible restrictions.
A major pitfall of many employers is that they take every sick report. But realize that an employee reports that he cannot work due to illness and requests leave from you. If you find yourself in a situation where you do not trust the employee, take his report for knowledge and have it checked by a company doctor before switching to sick leave. If there is really no longer any confidence (and that unfortunately happens sometimes), make sure that an employee does not enjoy dismissal protection because of illness.
Finally a few tips:
Build trust and commitment, turn your employee into an entrepreneur.
Make sure that both your employee and yourself are properly guided.
Be alert to the small signals.
Register every sickness report and discover risky patterns.
Have frequent absenteeism conversations.
See a sick report as an application for absenteeism leave. Do not just accept an illness report.
Do not look at the absenteeism rate, but at the attendance rate. Then set concrete objectives there.
Joram van Geresteijn, HR advisor and partner at SZamen, specialist in absenteeism and incapacity for work