Interview with Patrick van Zuijlen, director of The Business Optimizer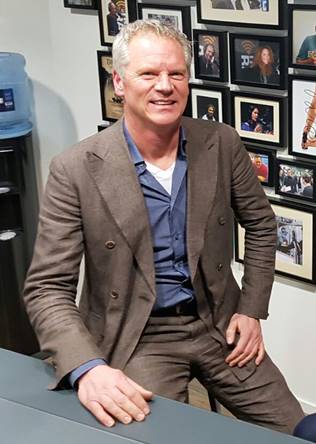 In this podcast, Jacqueline Zuidweg talks to Patrick van Zuijlen, director of the Business Optimizer. The Business Optimizer helps SMEs that have become bottlenecks due to a certain development. They distinguish two groups.
The first group consists of entrepreneurs who have lost focus due to the growth of the company and their own success. An example of this is an industrial entrepreneur who specializes in building steel structures, but has shifted the focus to administration and HR due to the rapid growth of the company. As a result, he is increasingly removedt of the product, the quality of the product deteriorates and innovation in the company stagnates. The objective of the Business Optimizer for this group is to let the focus of the entrepreneur return to his core competences and to supplement the knowledge and competence that is lacking. The focus is on the distinctive character of the entrepreneur. The key question is therefore: What are the skills and talents of the entrepreneur that make him or her special in a certain market?
The second group consists of entrepreneurs where the company is not doing well and who are already placed under special management or are almost bankrupt. In order to find a solution, it is initially important to learn lessons from what went wrong in the past and then let go of the past. The longer an entrepreneur sticks to the past, the more difficult it is to focus on the future. The first step to be taken here is to restore good communication between the owner (s) of the company and the staff. It is important that all parties are heard and understand each other's position.
The Business Optimizer preferably remains involved with the entrepreneur for a long time in order to get to know the entrepreneur and the company as well as possible and thereby add more value to the company.