Interview with Han Dieperink, General Director at the Institute for Small and Medium Enterprises (IMK)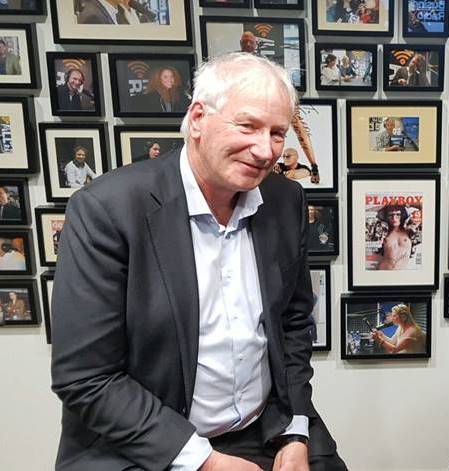 Hans Dieperink, General Director at the Institute for Small and Medium-sized Enterprises (IMK) since 2010, explains the means that IMK uses to predict entrepreneurial success and how they help entrepreneurs to realize their dream. What's important? What should you be able to do as an entrepreneur? But also: Where does it go wrong and how can you prevent it?
The IMK's work focuses on two things:
1. Helping entrepreneurs who are already established and who experience headwind. 4000 times a year, the IMK turns out to help entrepreneurs in heavy weight. They do this in collaboration with municipalities. Half of these 4000 entrepreneurs can be kept upright. Unfortunately, the problems in the second half are so serious that the companies have to be terminated, often because entrepreneurs ring the bell too late.
2. Help people who want to start their own business. These people are in a disadvantaged situation because, for example, they are being cut back from banks or defense and people who are disabled and have no chance on the labor market or people who have been imprisoned. For each of this group there are around 10% who are both motivated and suitable for entrepreneurship.
In this interview, Hans Dieperink and Jacqueline Zuidweg focus on the people who want to start doing business. The IMK helps starting entrepreneurs to take a good look at themselves, to observe their strengths and points for improvement and to get a clear idea of ​​what they want as an entrepreneur. They also help the start-up entrepreneurs to predict potential problems and to formulate a plan B in case the company is not doing well. This is a point that starters generally don't think enough about. There are around 192.000 start-ups per year, but 70.000 are also going down every year. Of these 70.000, 35.000 have to close their doors due to financial problems.
To determine the causes of the financial problems among entrepreneurs, the IMK conducted a survey of 75.000 entrepreneurs. This survey showed that 7 out of 10 entrepreneurs get into trouble because they have done something wrong themselves. One of the main causes is that the private account and the business account are not separate. The IMK helps entrepreneurs learn from their mistakes and do better next time. The good news is that these entrepreneurs are stronger later on and have a better chance of survival than the average entrepreneur registered with the Chamber of Commerce.
The most important thing for every established and starting entrepreneur is: Every big problem is born small. The sooner you raise the alarm, the higher the survival rate.