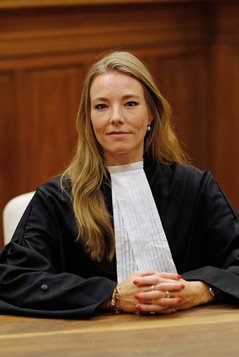 Do you (often) run into a debtor who does not pay after you have delivered a good? In that case, stipulating a so-called retention of title in case you deliver a good, may be an option.
A retention of title means that, when you deliver a product, you agree to remain the owner of the product until the other person has paid in full. A condition is therefore attached to the sale. You already deliver the product, but you still have certainty if the other person fails to pay.
If the buyer does not pay within the set term, the agreement will be nullified and you can claim the delivered product, as the owner of the good. This reservation can also be made for services that are provided, if a product is linked to it, for example installing a good that has been bought by the buyer.
If the good is paid, but your hours worked are not, you can, if you record it properly, claim it back. A big advantage is that if a buyer is declared bankrupt, you can reclaim your product through the retention of title.
Unfortunately, legal problems cannot always be prevented. However, good and timely advice can often save you many financial problems. What also often helps: record everything in writing, even if agreements are made in good harmony and there is no conflict lurking. This not only prevents discussion of what has been agreed, but in the event of a conflict you can also prove that the agreements have been made as you say.
Mireille Lousberg, attorney at law at Richard Korver Advocaten