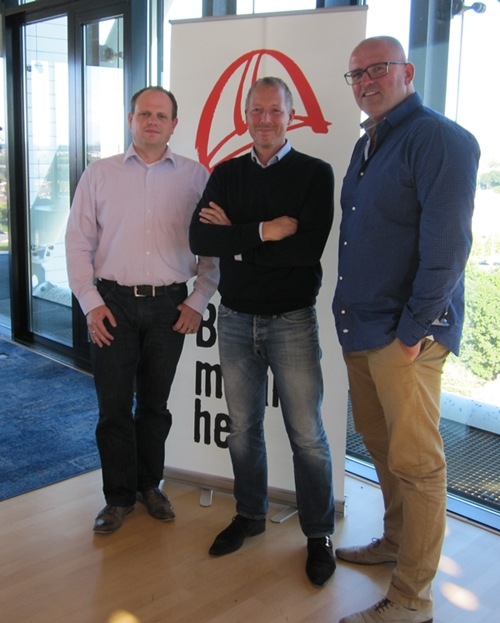 Faircasso: Don't let down, but help you up
Customer speaks
Ron Marijnissen is a financial specialist at Bouwend Nederland. "We are the largest trade association in the construction and infrastructure sector. Around 2011, the construction world was increasingly affected by the economic crisis. During that period we did not want to apply collection procedures to our member companies, because we did not consider this to be socially and socially responsible in these difficult economic times. "
Jeroen van Amerongen and Jaime Borba Bos, however, had a suitable alternative with their new company Faircasso: a social way of collecting with more understanding for debtors.
Faircasso's services do not stop with the collection of outstanding amounts. The organization is also involved in solving the debt problems and financial information of both entrepreneurs and private debtors. If necessary, Faircasso refers to budget coaches, debt relief agencies and job coaches.
Marijnissen: "The management of a company is of course not obliged to do anything with this advice. But we want to do everything we can to keep our members alive as a company and to maintain the relationship and membership. It is very important for Bouwend Nederland that the customer relationship is not endangered. "
Ron Marijnissen understands that paying dues does not come first at ailing companies in the construction industry. We fully understand that paying our dues is not a top priority, especially in times of crisis. If a member company really cannot pay, Faircasso will mediate to a third party that specializes in this, for example an organization in debt counseling for entrepreneurs. " Faircasso has a close collaboration with Zuidweg & Partners in this.
Social collection and yet more return
Marijnissen: "As a company or organization, you expect ultimate results from a credit management partner. This is very high for us and there is also the socially responsible way of doing business at Faircasso.
It is very important for Bouwend Nederland that the carefully built up customer relationship with our members is not jeopardized by the collection procedure. "
In addition to Bouwend Nederland, Faircasso can now count many parties among their customers, including Leaseplan, NHG, Accon, Achmea, InHolland, Yarden and De Haagse Hogeschool.
Jeroen van Amerongen
Director Faircasso